Godzilla Planet of the Monsters Sequel FIRST LOOK & Plot Synopsis
Thanks to crunchy roll.com, a new synopsis for the sequel to the Netflix Godzilla anime has surfaced online, along with a new image.

★Subscribe Here:

Help us make better content by joining our Patreon!
►


Royalty free music provided by bensound.com

Connect with Hybrid Network!
►Website:
►Facebook:
►Twitter:
►Soundcloud:

Hybrid Network is a community delivering the best content in pop culture whether it be news, speculation, reviews, podcasts, rumors, & more! We deliver educational & entertaining content leaving each viewer informed on any franchise we cover. Hybrid Network is pop culture annotated.

-------------------------------------------------------------------------------------------------------

Copyright Disclaimer Under Section 107 of the Copyright Act 1976, allowance is made for "fair use" for purposes such as criticism, comment, news reporting, teaching, scholarship, and research. Fair use is a use permitted by copyright statute that might otherwise be infringing. Non-profit, educational or personal use tips the balance in favor of fair use.
---
Obrázky YouTube
Všechny obrázky od největších po nejmenší
Klepněte pravým tlačítkem myši a vyberte "Uložit obrázek jako...", chcete-li stáhnout původní obrázek do počítače.
---
Adresy URL obrázků:
Přímý odkaz na obrázek s rozlišením: 1280x720
---
Přímý odkaz na obrázek s rozlišením: 640x480
---
Přímý odkaz na obrázek s rozlišením: 480x360
---
Přímý odkaz na obrázek s rozlišením: 320x180
---
Přímý odkaz na obrázek s rozlišením: 120x90
---
Několik snímků z videa a adres URL ke každému: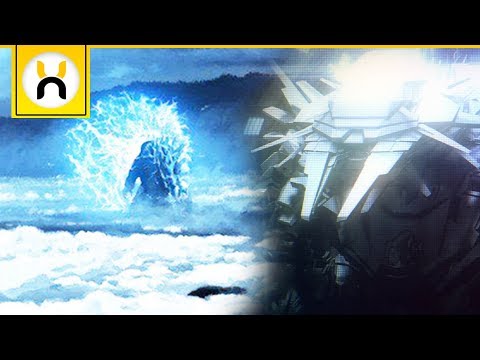 ---
Název a popis
Popis a název videa.
Pokud jsou pole prázdná, neexistuje popis videa.
---
---
---