Titanic 2 - Jack's Back (2019 Trailer Remastered)
But I thought the old lady dropped it in the ocean in the end. Well baby, I went down and got it for you.

Coming this summer, it's Titanic 2: Jack's Back! Leonardo DiCaprio returns as Jack Dawson in this newly remastered trailer for the 2006 cult film Titanic 2. What happens when everything you ever knew is gone? Join Jack in a deadly game of cat and mouse, as he battles a corrupt police force and discovers the truth about Titanic. Will Jack and Rose finally get the happy ending they deserve?

HISTORY
I set out to create a new trailer for Titanic 2 and stumbled upon the original Titanic 2 The Surface: Jacks Back trailer. Created in 2006 by Robert Blankenheim under the pseudonym Derek Johnson, it's an incredible piece of work that apparently took 4 years to create. Unfortunately the only copies still left online are low quality rips (standard for 2006), or muted due to copyright issues.

I recreated the original trailer shot for shot. I sourced HD footage, redid the special effects scenes (wow, there were a lot), changed the music, redid the voice overs, animated the title sequences, re-edited the intro scene and re-shot some stand-alone video shots. It took me about 3 weeks to recreate this trailer.

If you're the original creator and reading this, please reach out to me so I can link to some of your new material. You deserve recognition for your incredible amount of work and creativity.

(I'm also still working on a totally original trailer for Titanic 2. There's a sneak peak in the final scene).

Footage used in this trailer came from the following sources
Titanic
MacGruber
The Abyss
Demolition Man
Austin Powers
The Basketball Diaries
Hulk
In the Mouth of Madness
Romeo + Juliet
Escape from Alcatraz
The Shawshank Redemption
Con Air
Se7en
The Interpreter
Catch Me If You Can
Primal Fear
The Fugitive
Forever Young
The Beach
Spider-Man 2
The Aviator
UHF
Contact (audio)
The Bourne Supremacy (audio)

If you enjoyed this trailer please subscribe. Check my channel for other trailers like Mean Girls Reunion, Scream 5: Kill Oprah, Indiana Jones 5, Back to the Future 4, Jurassic Park 4: The Return, Seinfeld The Movie, Friends, Pokemon No, Coco 2, Moana 2, Inside out 2, Lion King Reborn and many more!
---
Obrázky YouTube
Všechny obrázky od největších po nejmenší
Klepněte pravým tlačítkem myši a vyberte "Uložit obrázek jako...", chcete-li stáhnout původní obrázek do počítače.
---
Adresy URL obrázků:
Přímý odkaz na obrázek s rozlišením: 1280x720
---
Přímý odkaz na obrázek s rozlišením: 640x480
---
Přímý odkaz na obrázek s rozlišením: 480x360
---
Přímý odkaz na obrázek s rozlišením: 320x180
---
Přímý odkaz na obrázek s rozlišením: 120x90
---
Několik snímků z videa a adres URL ke každému: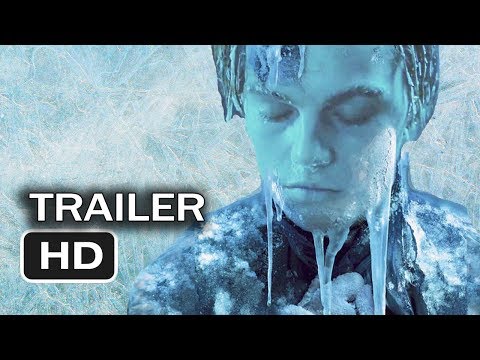 ---
Název a popis
Popis a název videa.
Pokud jsou pole prázdná, neexistuje popis videa.
---
---
---