Baby Boy (metal cover by Leo Moracchioli feat. Lillian)
Original by Beyoncé feat. Sean Paul
Check out Lillian´s channel here:
►
You can buy my albums or singles here:
DIRECT FROM ME (LOSSLESS)
►
ITUNES ►
AMAZON ►
GOOGLE PLAY ►
Frog Leap Studios Merchandise here:
US ►
EU ►
Become a Patreon and get all the songs and support me doing more music covers:
For the Frog Leap band Tour dates:
►Gear I use:
Chapman Guitars:
Microphone:
Studio Guitar Amp:
Guitar Strings:
Main Camera:
Camera Lens:
Camera Lens Wide:
Guitar & drum camera:
Attach it with this:
Drone:
Toontrack:
Ortega Guitars:
Want to send me something?
Postboks 27
4333 Oltedal, Rogaland
Norway
Hi there, my name is Leo and run a studio on the westside of Norway where I do music and video stuff for youtube. I also have a band called Frog Leap, where we do my metal covers live.
For my covers I play everything myself as well as record, mix, master, shoot and edit the music & videos.
Please subscribe if you like what you see/hear and I am forever gratefull to everyone who buys songs so I can keep doing this as a living.
I do not add people I dont know on my personal facebook page, so please follow these links which are my "fan" pages:
Youtube ►
Facebook ►
Twitter ►
Instagram ►
Website ►
For business Inquiries:
[email protected]
---
Obrázky YouTube
Všechny obrázky od největších po nejmenší
Klepněte pravým tlačítkem myši a vyberte "Uložit obrázek jako...", chcete-li stáhnout původní obrázek do počítače.
---
Adresy URL obrázků:
Přímý odkaz na obrázek s rozlišením: 1280x720
---
Přímý odkaz na obrázek s rozlišením: 640x480
---
Přímý odkaz na obrázek s rozlišením: 480x360
---
Přímý odkaz na obrázek s rozlišením: 320x180
---
Přímý odkaz na obrázek s rozlišením: 120x90
---
Několik snímků z videa a adres URL ke každému: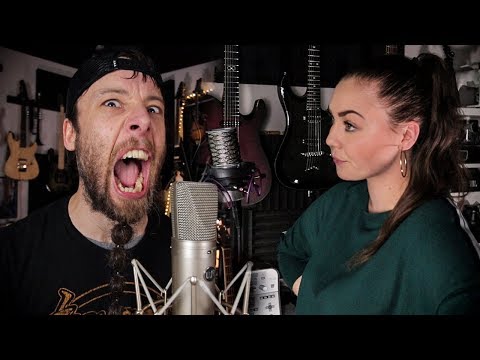 ---
Název a popis
Popis a název videa.
Pokud jsou pole prázdná, neexistuje popis videa.
---
---
---