ELECTRO FOLK: Aaoge Jab | Neeti Mohan, Payal Dev & Aditya Dev | T-Series
Presenting the forth video song "Aaoge Ja" sung by Neeti Mohan, Payal Dev & Aditya Dev from Electro Folk Series.

#ElectroFolk #AaogeJa #NeetiMohan #PayalDev #AdityaDev

Song: Aaoge Jab
Singers: Neeti Mohan, Payal Dev & Aditya Dev
Music By: Aditya Dev
Original Aaoge Jab Tum Composition By: Sandesh Sandilya
Original Aaoge Jab Tum Lyrics: Faaiz Anwar

Produced By: Bhushan Kumar
President Marketing, Media & Publishing: Vinod Bhanushali
President Digital & Legal: Neeraj Kalyan
Senior Vice President Films: Shiv Chanana
Creative Producer: Shivam Chanana

Created By: Black Magic Music
Conceived & Developed: Sanjeev Vig & Shivam Malhotra
Director: Vijay Ganguly
Co-Producers: Shivam Malhotra. Sanjeev Vig & Ricky Singh Bedi

T Series:
Music team: Raj Chanana, Shivam Chanana, Sonal Chawla , Sonu Srivastava & Vivin Sachdeva

Marketing Team & PR: Bhavesh Bhanushali, Pooja Vora, Rajendram Akula, Naren Tomar, Rajesh Attri, Alok Srivastava, Aishwarya Shetty, Yesha Shah, Payal Nair, Apurva Sawant, Zeeshan Sheikh, Priyanka Vyas

Digital Team: Shivam Chanana, Prashant Shetty, Andrew D'Souza, Vahishta Bharucha

Audio Marketing Team: Varun Arora, Juhi Singh, Surabhi Choubey, Akanksha Chaudhary, Garishma Gandhi

Black Magic Music Team:
DOP: M. Ravichandran
Editor: Rahul Pariyar
VFX: The Grapple Studios
DI and Intro Animation: Pixel D Studios
Visual Promotions and Teasers: Black Magic Music
Executive Producer: Hasnain Husaini
Line Producer – Pushpal Singh
Assistant Art Director: Pratik Badgujar, Niyati Khant
Location & Studio Light: Angel Studioz (Arjun Singh)
BMM Legal: Desai & Partners
BMM CA: Anil Sekhri & Co.

Presented By: Envy Deo
Powered By: iBall

Music Credits:
Programmed By: Aditya Dev
Mix & Master: Aditya Dev
Lyrics: Kunaal Vermaa
Percussion: Anil Bhatt, Prasad Malandkar
Dholak: Prasad Malandkar
Guitars: Amber Harold, Amar Giri, Yash Nawgire
Instruments Re-Dub- Rahul Sharma at AMV studios

___
Enjoy & stay connected with us!

---
Obrázky YouTube
Všechny obrázky od největších po nejmenší
Klepněte pravým tlačítkem myši a vyberte "Uložit obrázek jako...", chcete-li stáhnout původní obrázek do počítače.
---
Adresy URL obrázků:
Přímý odkaz na obrázek s rozlišením: 1280x720
---
Přímý odkaz na obrázek s rozlišením: 640x480
---
Přímý odkaz na obrázek s rozlišením: 480x360
---
Přímý odkaz na obrázek s rozlišením: 320x180
---
Přímý odkaz na obrázek s rozlišením: 120x90
---
Několik snímků z videa a adres URL ke každému: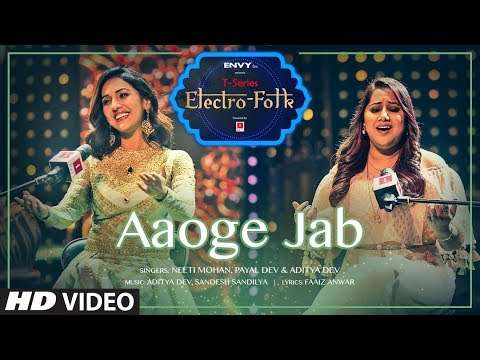 ---
Název a popis
Popis a název videa.
Pokud jsou pole prázdná, neexistuje popis videa.
---
---
---